Thanks to Chris Moeller for his time and patience with this interview process. Thanks to Jake (Spur) for initiating this very enlightening project and keeping it on track throughout. Thanks to Ryan Partridge for his contributions to the interview (be sure to check Ryan's
excellent blog
devoted completely to S&M). Thanks to all the guys who posted S&M stuff on the site and who have been discussing it all in the mid-school forum - Nbl 49a and kcmobmx, Da G Ryde, Dingobmxer and others as well, we didn't have space and time to work all the great material available into a mere 10 pages... but, Jake and I both appreciate the dedication and effort some of you have been contributing to the S&M thread and the mid-school forum in general.
This was a very enjoyable project for me. Moeller is cool. A very gracious and accomodating guy.
S&M
freakin' rules... recognize!
Click the pages to open to full size...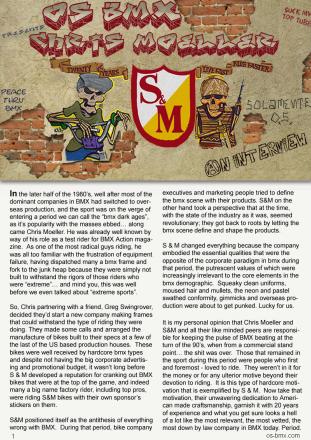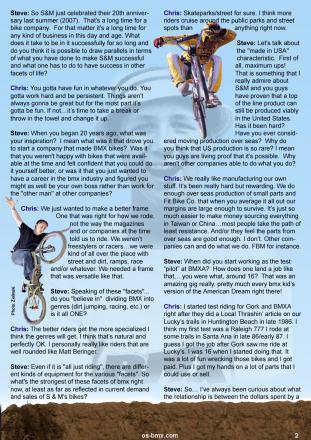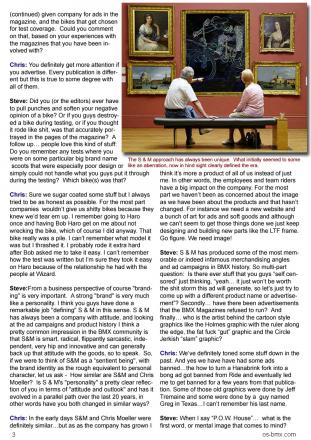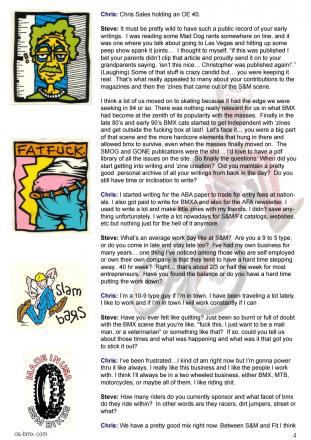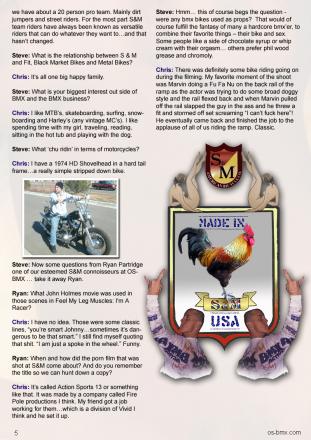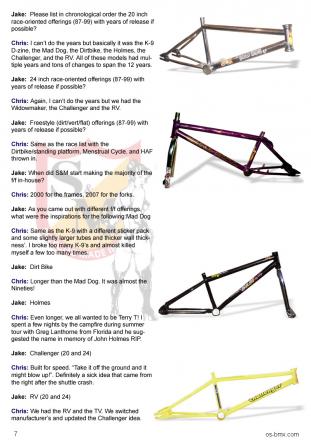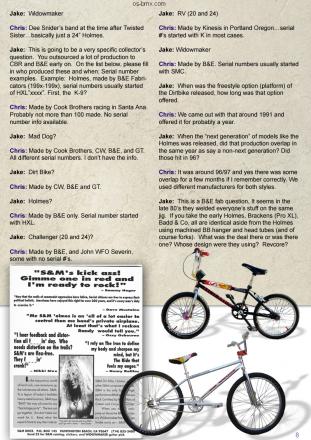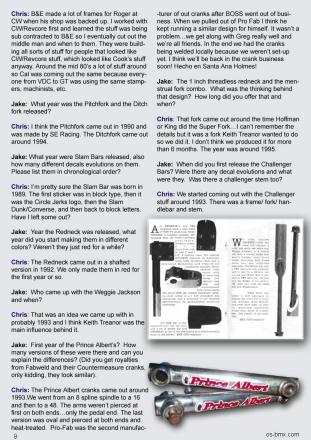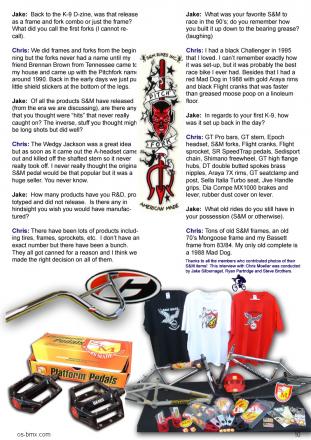 Tags: Chris Moeller, S&M BMX, S&M BMX History, Mad Dog, Dirtbike, Holmes, Challenger, Dave Clymer, POW house, Feel my leg muscles