The BMX Society Database seems to be working very well now. I believe we've got all the bugs out of the system.
Now it's up to you guys.
http://bmxsociety.co...x.php?app=bmxdb
Check that out. Hit the submission buttons and look at the detail that is possible. Then hit the search button and notice all the ways you can screen the info. It's pretty amazing.
Please submit complete bikes in the "complete bike" section. Everything else goes in the "part" section (that includes unbuilt frame sets).
The aim of this feature of the site is to document. Not so much as a venue to display your bikes. It can work for that... but we are more interested in getting one of everything for research purposes. Variation is good and we will allow some redundancy at times. But, there may come a point when, for example... we retain the best photograph of a black mx 1000 brake set, and remove the rest - especially the ones with sub par photos.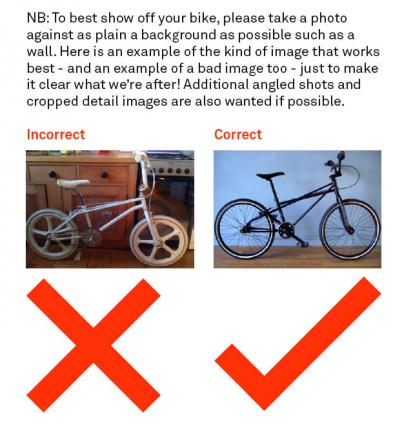 Please take quality photos. Please also try to have your submitted photos be a reasonable size. Less than 200kb would be the ideal.
Outside in indirect natural light is the best light for photographing your bikes.
Try to choose a clutter free setting to set up your bike for pictures.
Don't "shoot down" on your bike. Get down so that your head is at bar height and take the photo at the bike's level.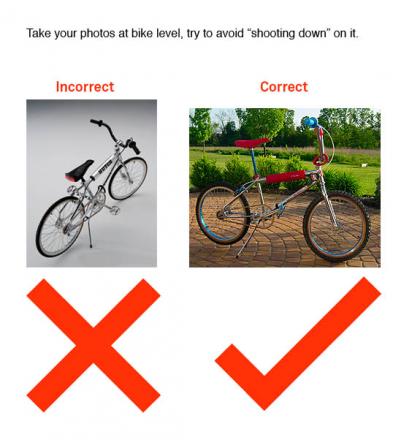 Frame the photo... get your entire subject in the frame, don't crop the wheels or bars out of the shot when you are taking complete bike photos.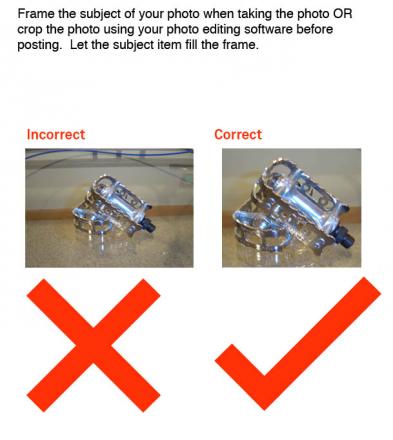 When taking
close up detail shots
- learn to use the
"Macro"
feature on your camera. It's symbol is the flower on pretty much all digital cameras.