From my understanding Mike Mayberry was to handle the marketing & management of the team while Dave Gersten was in charge of all fabrication for Blazer. (An interesting side note, Dave also manufactured the electronic starting gates for the ABA as well.)
After reading a lot of other forums regarding Blazer, Mike makes a lot claims that don't necessarily add up, here's a few factual and questionable statements he was quoted saying:
Blazer made frames only,
none where available in chrome, all where painted except 10 copper-plated frames, never used the single "B" as a head tube decal or logo, no pad sets or any other product bearing the Blazer name and besides being friendly with Bernie Anderson, Blazer in no way was ever connected with Rebel Racing.
From what I can gather Dave & Mike eventually had a falling out and went their separate ways, now considering Dave owned all the tooling and jigs for the frames, i believe it was at that point he either sold the company or partnered up with Bernie Anderson to keep Blazer going. This is probably the time period where Mike also claims someone was going around selling and manufacturing "fake" Blazer frames.
First generation "mini" in chrome.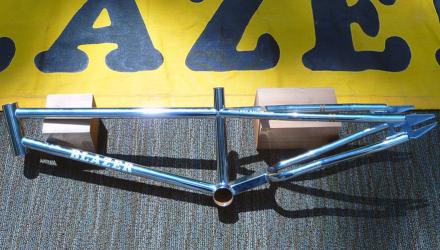 (non-machined head tube, hole in rear drop, decals w/o border.)
Second generation "mini" in metallic brown.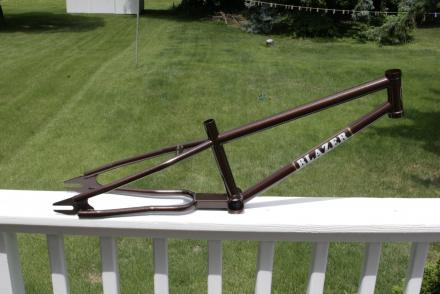 (machined head tube, solid rear drop, decals w/ border.)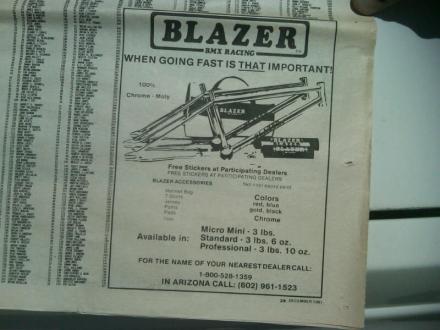 (December '81 Blazer "Ad" showing helmet bag, pad sets, chrome frames and the lone "B" logo.)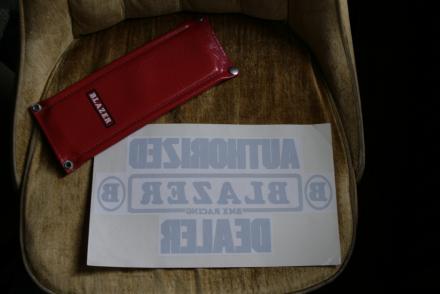 (Blazer "Authorized" Dealer decal out of a Rebel/Blazer distributor packet)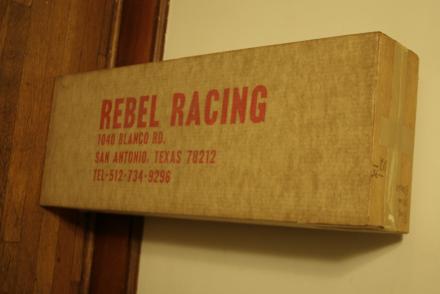 (previously unopened Rebel racing box shipped from Blazer Racing Inc. Lufkin,Tx)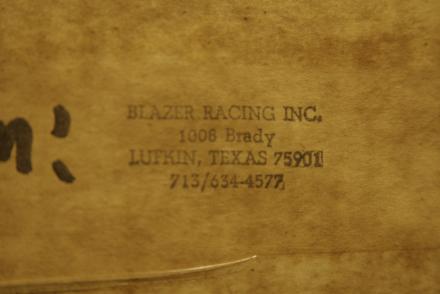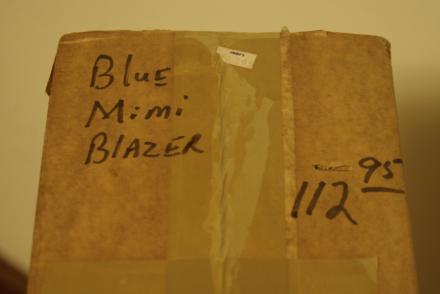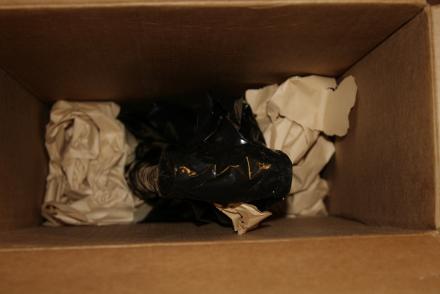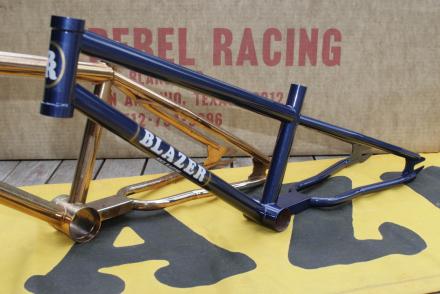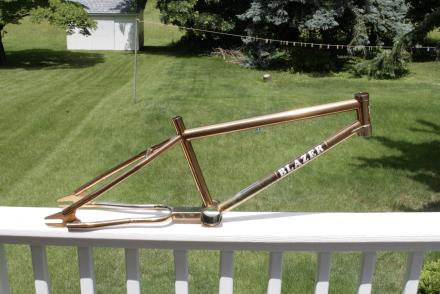 (n.o.s. "copper-plated" Blazer)