Since I just finished my Stroker I have Two Wheelers info on my mind. Please post up your bikes and parts!
Here is some info that I came up with in my research.
The first ad I've found is from March 1975 BMX News and shows the original Stroker frame which is pretty obviously a GLJ frame and the Stroker II that we've all come to know.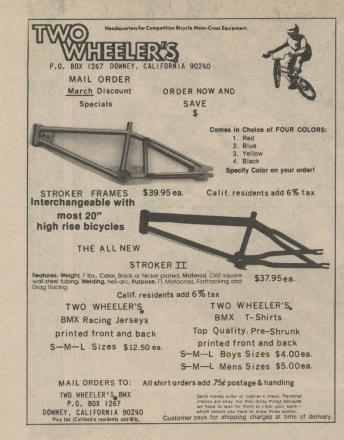 Next is an August 1975 news release.

From November 1975 is a full page ad showing the bars and the first generation fork. Note the change in color options from the August ad. Candy Red (I have doubts about this) and Silver out...Orange and Yellow in...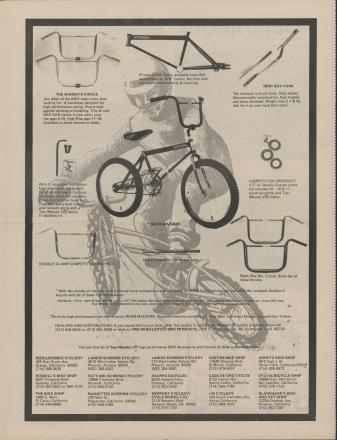 A two page ad from March 1976 shows the Stroker II and the new Super Stroker. The parts selection is the only difference. The frames are identical except decals. Candy Red is back along with New Blue. I have my doubts that the Candy Red was gone...I think the ad just didn't have room or they made a mistake.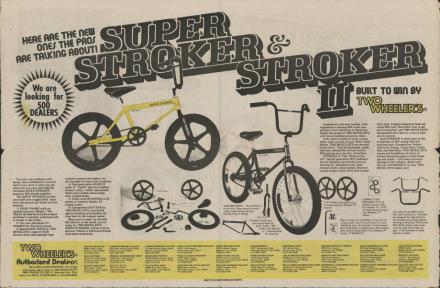 A May 1976 Ad for the Super Stroker.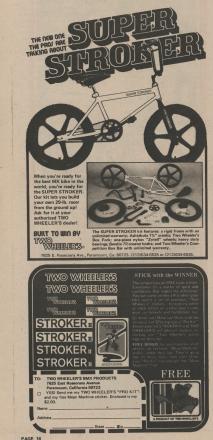 February 1977 - Fork and Bars. Note the change in the style of the fork.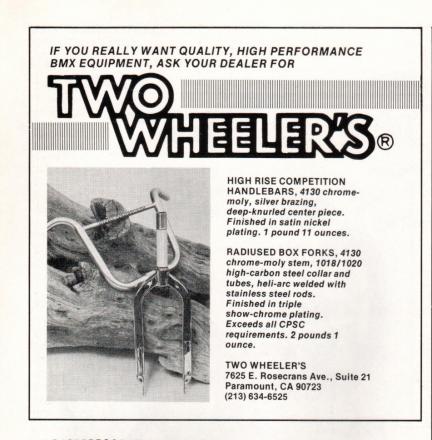 October 1977 Super Stroker.