Cool fork Dan! A lot of nice bikes posted so far but I know that there are a bunch more out there.
Sorry...I don't know to whom this belongs.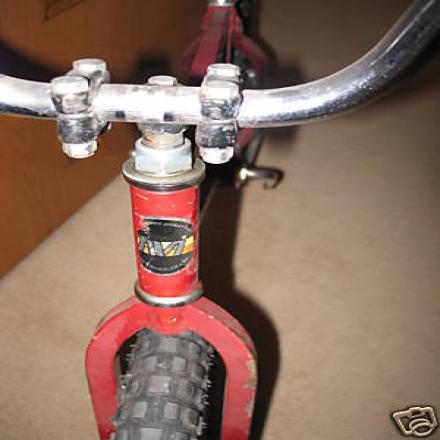 I've never seen this mag anywhere but this ad. The photo is not the best and I wonder if the shadows may make this wheel look a little differently that it actually does. It looks to have a lip on the edge of the spokes.