Sounds like we're going to have an awesome turn out for our first show...lots of buzz going on. Reply to this thread if you plan to attend.
You need to make sure that you bring your own bike stands to show your bikes...none will be provided.
Food will not be available at the show, but there are plenty of restaurants within walking distance of Don's shop.
Some have asked about a ride. There isn't an organized ride set up, but if you do want to set one up, there's a nice wooded park with bike paths on Duck Creek Dr. about a half mile from the shop.
The address of the shop is:
Don Johle's Bike World
5513 Broadway
Garland, TX 75043
Phone: 972-240-7678
http://maps.google.c...=h&z=20&vpsrc=6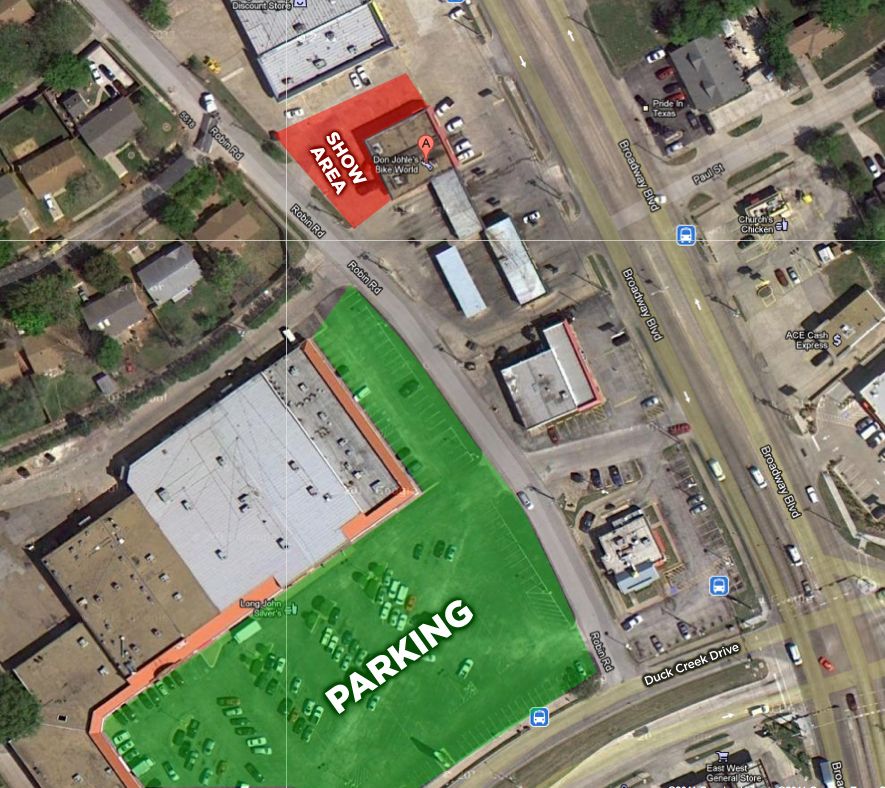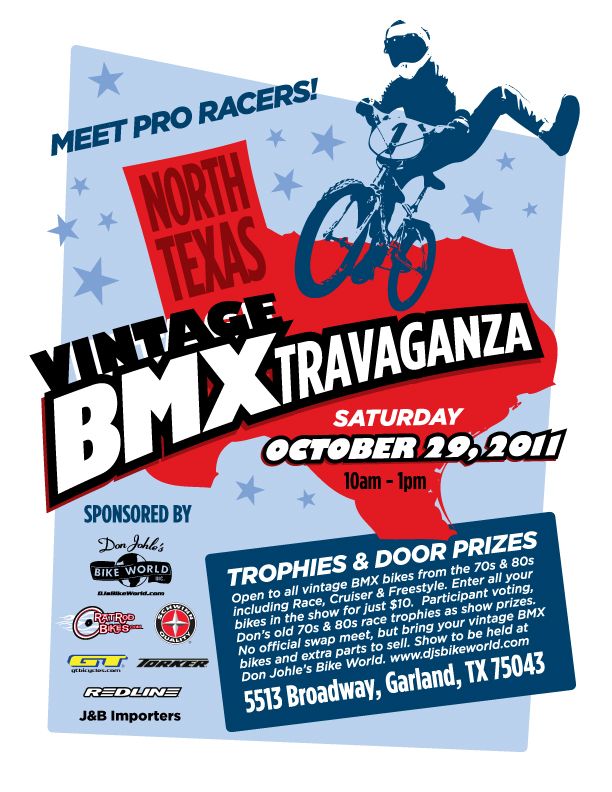 This post has been edited by ratrodbikes: 19 October 2011 - 06:35 PM