GJS is kind of an interesting "cult" brand. They were never hugely popular back in the day. Not like GT, or Hutch or SE even. I remember thinking they were cool... I liked them, but not very many of us had them. They weren't selling in big volume relative to a lot of other brands. There aren't a lot of them around now either in the collecting scene. But when they do show up, they are typically met with praise and adulation.
They ALWAYS do well in BOTY. As a group... we love them on this site. This year, the over all winner was a 78/79 GJS. Freestyle winners the past two years have been GJS. Interesting because they weren't an especially well known or popular Freestyle bike. Maybe as adults we just appreciate the trickness and quality factor more. As kids... we were more swayed by the brands with bigger marketing budgets where freestyle was concerned. They are sweet though. No getting around that.
There's various generations of the gusset "a-frames".
Then there's the "big tube". Some say that was meant as a freestyler too. Can anyone confirm or deny it?
The dedicated GJS Freestyler is on the roster.
Then there was the "big gusset". Those seem really scarce.
And the rarest of all... there is at least one genuine GJS 24" around.
Please post all things GJS.
As mentioned, GJS is always popular with the members here and that is illustrated by how well the GJS bikes do in the BOTY. I'm going to start this thread with some BOTY winners and notables:
2006 80's class winner -
Carbizguy's GJS
(Nudged out Tim Cook's GJS and maybe Lionel's should have been in the 70's?)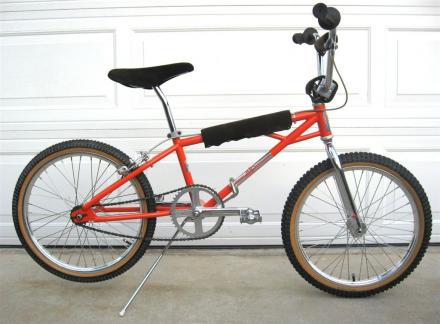 In 2007
Aaron (abombone) won the 80's class
with this beauty: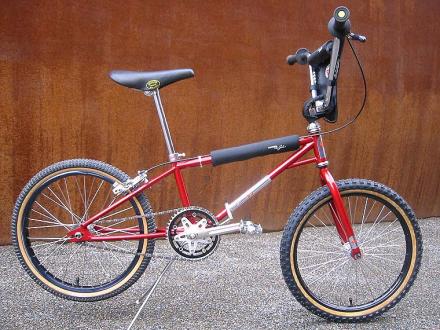 2010 Freestyle Winner (and closest a freestyler ever came to winning the overall)
TrulyOdd 1985 GJS Freestyler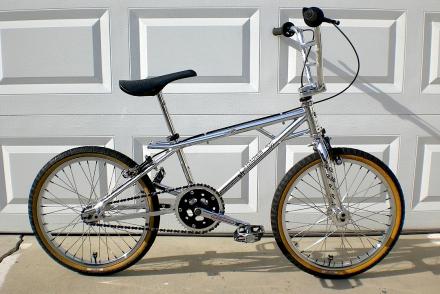 2011 Freestyle Winner
Chromey's 1984 GJS Freestyler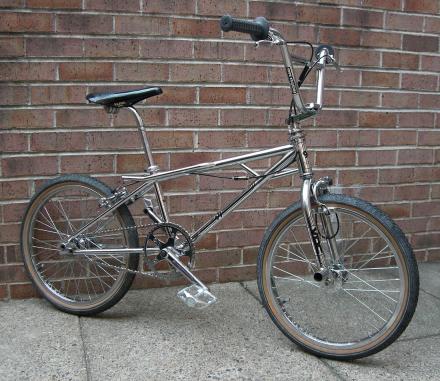 Other notable BOTY GJS's:
Mark M's childhood bike
was a close runner up in the 2009 survivor race, I bet it might have won if it were entered now, just because I think tastes have evolved in the community. But who knows: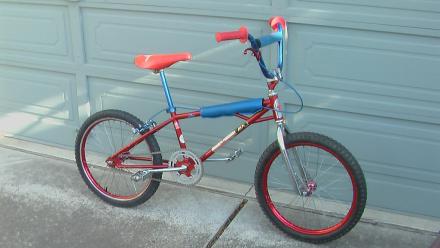 This one was also entered in the survivor class in 2009... apparently even the bike stand is his from BITD.
Nicely done and an interesting composition,
Hitman's 1980 GJS
: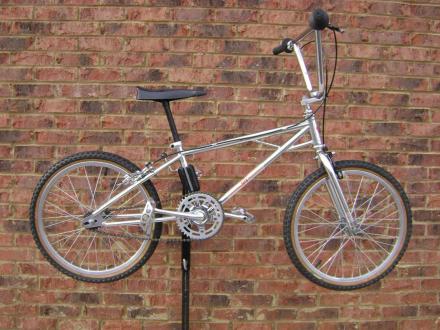 And finally... here's
TIM's GJS, an 80's runner up
to Carbizguy's tangerine GJS in the 2006 80's 20 inch class. This one is pretty spectacular.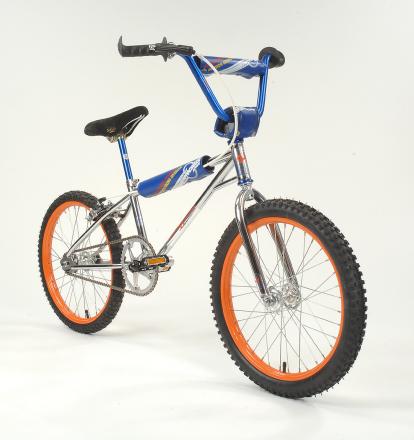 Larock entered this beauty
in the 2010 80's class. I love this... Bottema forks? Perfect. I loved this bike: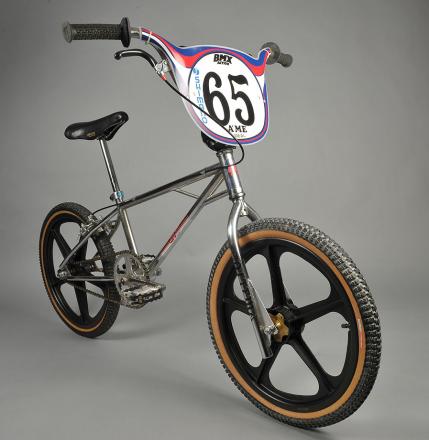 This one was also in the 2010, 80's class. Presented by
Mattdub from England
: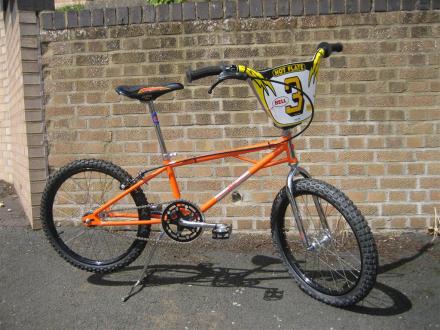 Also... while not a true GJS, we can include it as an illustration of the love the brand receives... Thornton won the retro class in the 2011 BOTY with this
26" Supercross GJS-like cruiser
, made by Supercross in 2005 as one of their series of retro bikes.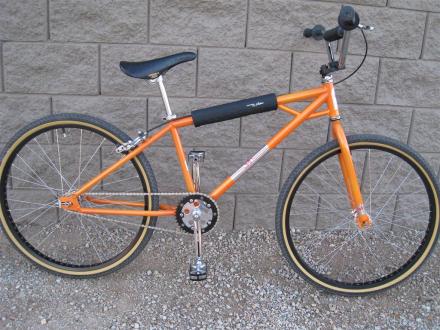 If I overlooked any other BOTY, GJS's let me know. Didn't Gamstetter have one in BOTY?