What's your 5 year period of choice?
I am a fan of BMX culture. I find much of interest in
all eras
.
That said, my personal favorite is probably
1979 to 1984
.
Those are my favorite bikes, that is the period that is imprinted deeply on my psyche.
Rampar, Mongoose, Diamond Back, Torker, Redline, Kuwahara,Schwinn Stings - These were the brands that you might see on the show room floor of the LBS or at the little pirate track and jumps we built in the vacant lot behind the Valley Federal bank... or even on the bike rack at the Jr. High or leaning (tempting fate) up against the wall of the arcade.
All those brands plus SE, GT, JMC entered the picture in some numbers and were added to the above brands when you went to the local ABA tracks. Didn't see them as completes at the bike shop, but the frame sets were there and people that were a little deeper into it and/or raced at the sanctioned track would have these. There were lots of other brands as well... but these were what I remember seeing in some numbers. BXC as well, because it was the big local bike shop and there were a lot of team riders around.
That was the heart of it for me.
I'm adding this photo, because I remember studying this shot. It takes me back to some very specific summer time moments when I was really beginning to go deep in BMX.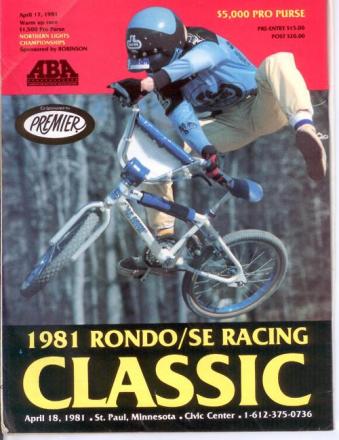 And this pic... it nails it: