Page 1 of 1
You cannot start a new topic

You cannot reply to this topic
Whats the best way to display a jersey? If anyone has any on display please post up pics.

---
I have this one.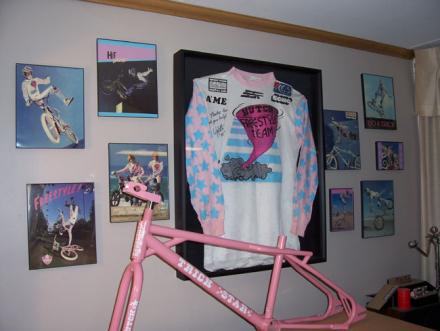 I got this from Woody years ago. I ended up waiting for Michaels (large chain craft store) to have one of their half off frame sales which they seem to have at least once a month or so, picked this up and pinned it in there. I think it's like a 2-3 inch deep shadow box. This is an older picture from right after I did it, but it still looks just the same today.
---
thanks donvader thats exactly what I'm looking for we have Michael's around here too. I'll have to make a stop in sometime.

---
Nice tip. Those jersey frames on eBay are expensive...more than what I paid for a lot of my jerseys. I've got a few I want to turn into wall art rather than in a drawer.

---
---
Page 1 of 1
You cannot start a new topic

You cannot reply to this topic
---
1 User(s) are reading this topic

0 members, 1 guests, 0 anonymous users